Creating a collection¶
When you add a new collection, you can select from a lot of different options.
The content type (Page, Event, Folder, etcetera), various dates, the location in the site and also keywords or tags are available as selection criteria.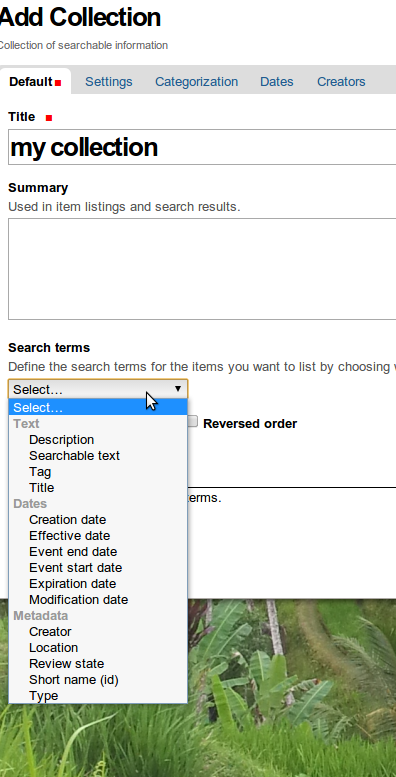 While you're adding criteria, the number of content items that fit those criteria is dynamically updated.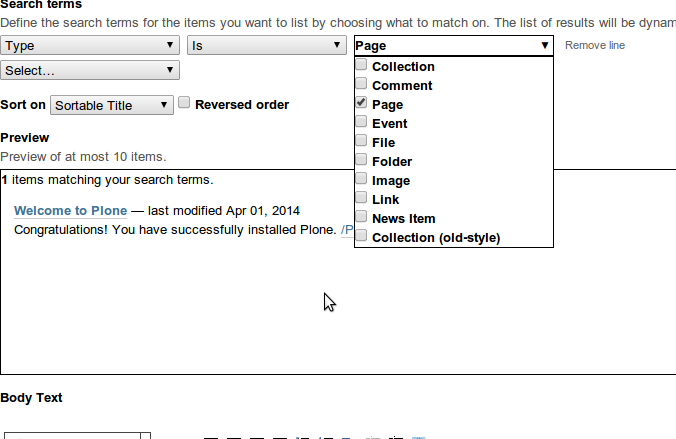 By combining more criteria, you can create sophisticated queries, which will be automatically updated.
The combination shown below will always show upcoming events:
content type is event
the start date must be within 31 days from now

The resulting "Collection" works much like a Folder, only it is always up-to-date according to the criteria you set.
Please experiment with Collections, they are one of the most powerful features of Plone!