Configure ArgoUML to use the archgenxml profile¶
Description
ArgoUML can load a "definition" file with predefined tagged values and stereotypes. So you have all the custom tagged values and stereotypes used by ArchGenXML available in dropdown menus.
The screenshot below shows ArgoUML with the custom tags from the definition file. Having many of the possible options available from a menu has the following benefits:
saves time - sometimes clicking is faster than typing
reduces errors - no more mispelled tags
presents a learning opportunity - seeing new tags and stereotypes provides a springboard for further investigation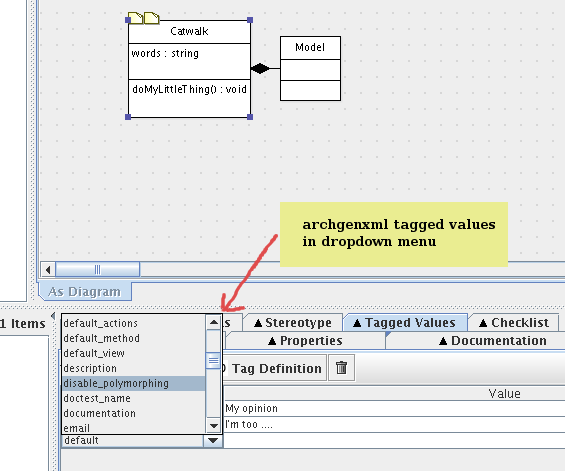 This walks you through how a setup of ArgoUML on an Ubuntu desktop system. The methodology should be easily adjusted to other platforms.